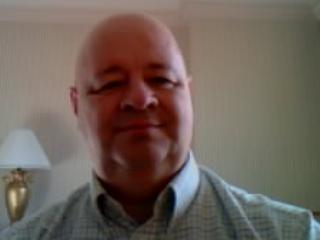 Latest Picture from My Live WebCam. This Picture Does Not Refresh.
Go to the RicksterCam Page for the Live Pictures!

Howdy from Texas. My name is Rick Whitney.
Let me tell you a little bit about myself.
I enjoy The Beatles, Old Rock and Roll (50's to 70's), and Country Music.
I was born in Battle Creek, Michigan on November 9, 1953.
Central Texas is my home, but I have lived in Michigan, California, Utah, Nevada, Arizona, Washington, Oklahoma, and Hawaii. Our Family really moved around. Hawaii was my favorite place to live. I worked as a disc jockey the fourteen years I lived there.
I graduated from High School in Chandler, Arizona in 1971.
My employment now involves running a computer program to tell Convenience Store Operators what to place on their shelves. It is a very interesting job, and I work with some great people.
In my spare time, what little I have, I enjoy playing Slot Machines, Bowling, Going out with My Friends to listen to Country Music, and playing on My computer.
I enjoy receiving and sending E-Mail, so feel free to send me a note, or maybe catch me on ICQ.
My ICQ Number is: 8022465.
I have recently added a Live WebCam to My Site. I have met lot's of Interesting People that way!
I had Heart Surgery on August 31, 1998, and recovered nicely!
I also quit smoking, so I guess I'm on the road to good health!
Please Visit the RicksterCam!
Thanks for visiting, and Ya'll Come Back.

Clicking on a Name will take you where you want to go
Home Page
Personal Info
Favorite Links


Click Texas to Send E-Mail to rickster2@hot.rr.com

Rick Whitney * Temple, Texas